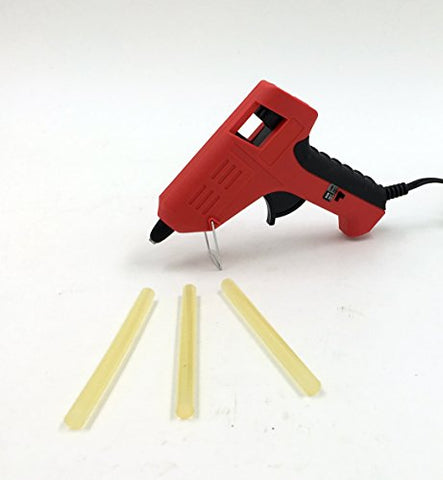 Dual Temperature .28" Mini Glue Gun Kit with 3 Glue Sticks
Mini dual temperature glue guns are ideal for crafts, floral and do it yourself projects.
Features a high and low switch to select the right temperature and glue for the right job.
High temperature for better bonding to metals, plastics and ceramic.
Use low temperature for bonding delicate material such as lace, foil ribbon, floral form and lightweight fabric.
Metal flip stand safely stores gun while in use.
Uses 4-Inch or 10-Inch glue sticks with 5/16-Inch diameter.
Plug in cord for power and unplug immediately after use.
Insert glue stick into the chamber, pull the trigger to advance glue. 10 watts, 120 volts.