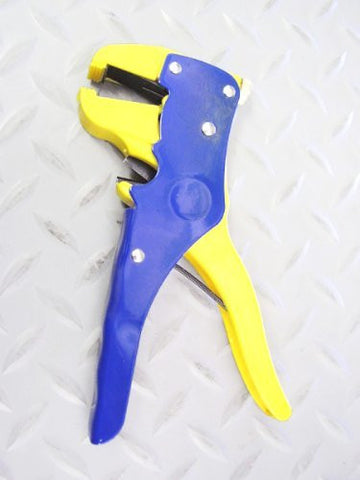 2-in-1 Automatic Wire Stripper & Cutter
Simple & easy to use wire stripper with built-in wire cutter.
> Wire stripper & cutter all in one.
> Strips stranded and solid core wire up to 20 gauge.
> Automatic, self-adjusting blades will not nick wires.
> Tension adjustment knob
> Strip gauge on lower jaw marked with inch & mm length.
---
We Also Recommend